In Memoriam: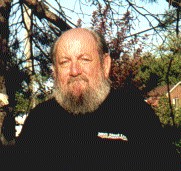 Joseph John Tuskin
9 Aug 1942 - 29 Dec 2002
Joe passed away after a short illness at Scarborough General Hospital . Beloved father of Joe and his wife Jackie; Pat and his wife Tracey. Fondly remembered by Jo Ann Munro Tuskin. Papa Joe will be lovingly remembered by grandchildren: Megan, Conner, Hunter and Dyami. Dear brother of Greg Hunter, Mary Anne Hunter and Betty Kaschuba.
Joe was a long-time member of CMAC and a great supporter and participant in our activities.
© 2010 The Clan Munro Association of Canada