In Memoriam: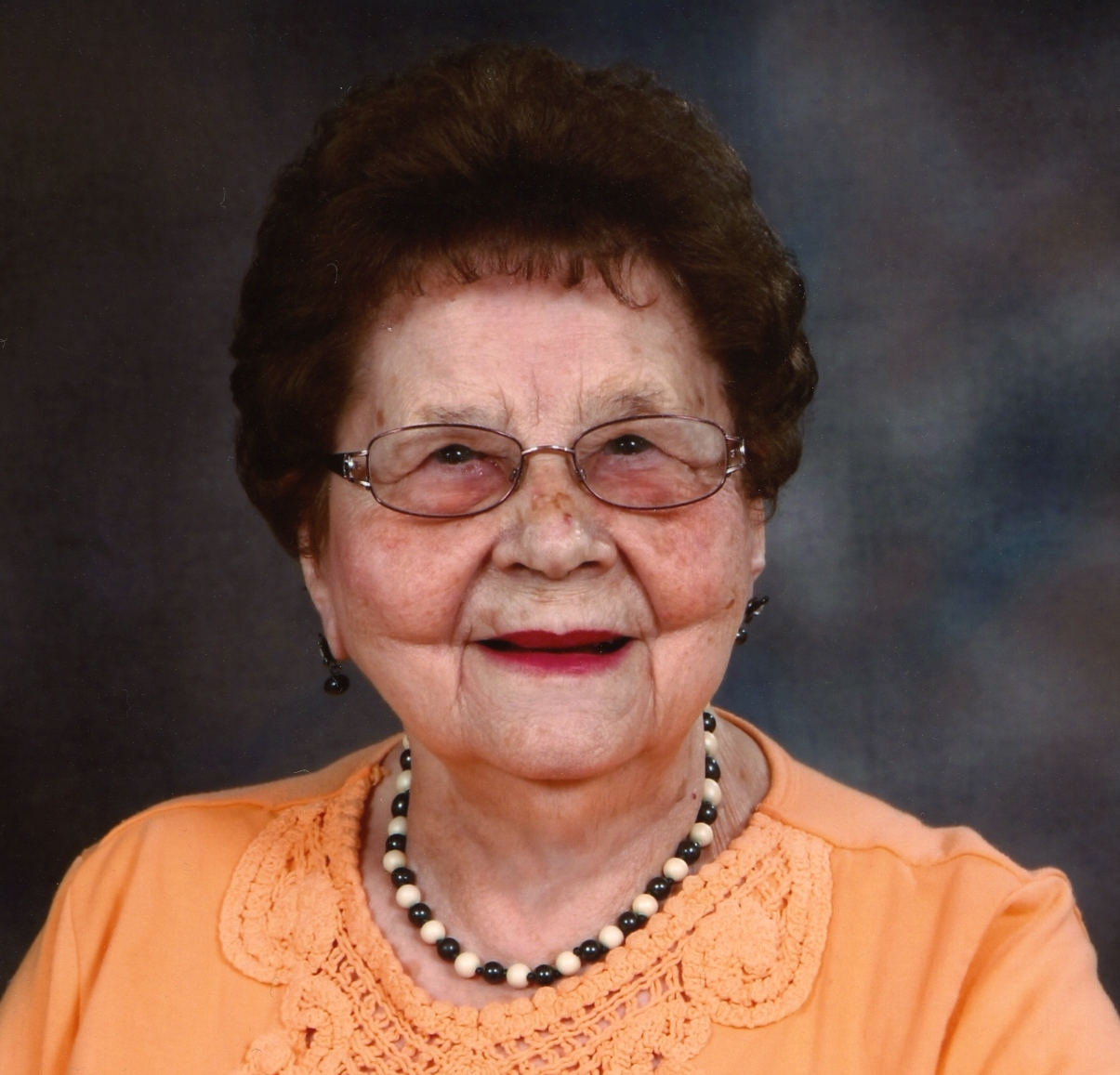 Margery Munro
4 Oct 1921 – June 2018
(Margery was mother to both our late President, Ian, and our current President, John, who wrote this eulogy.)
Margery was born on 4th October 1921, in Ferozepur, Northern India. Her father and stepfather were Station Masters with the vast Indian Railways network. Indeed, my paternal grandfather was also a Station Master at Karachi. Railway engineering ran thick in this particular branch of the Munro history tree over the past 150 years. After a short time, my maternal grandfather was transferred to Sylhet in what is now Bangladesh, where he passed away. In short order, both Margery's parents died and she was raised until her teenage years by her step-parents. As you might imagine, Margery had an extremely tough childhood.
She met my father, Elton Munro in Karachi where he was a Police Superintendent. He had been wounded in the fighting during the partition riots and my Mom nursed him. They married in 1948 and two sons followed, Ian Angus and John Wayne. Mom continued to be a camp follower, in that my father joined the London Metropolitan Police, then transferred into the RAF. After a short stint in Britain and The Netherlands, my parents emigrated to Canada where Dad made a career in the RCAF. We lived in Winnipeg, London ON, Grostenquin France, Trenton and Ottawa.
Then the real travelling began. Dad joined what was then called the Department of External Affairs in 1971. His first posting was to help set up the first Canadian Embassy in Peking. Mom and I joined him in 1973, after which, I returned to Canada to finish my High School and start University. Then Mom and Dad launched their world tour in earnest, with a succession of postings that included Ankara Turkey; Budapest Hungary; London and Bonn, West Germany. In the late 1980s, my parents settled down in Barrhaven, a suburb of Ottawa, and finished their lives there.
Margery took all of this travelling in good stride. Her tumultuous early life could have made her embittered and cruel. Instead it made her empathetic, kind and gentle. She loved widely and she loved deeply.
Margery had a talent for brightening any room she entered and she loved to engage with people. She always tried to help folk less fortunate than herself making her an easy target for any number of charities hoping to ingratiate over the phone or via the post. Thank goodness she didn't know how to surf the Internet!
She will be remembered for her kind-hearted good cheer, her love of animals and her joyful approach to life. I am sure to miss her every day for the rest of my life.