Slàinte maith, h-uile latha, na chi 'snach fhaic!
(Good health everyday, whether I see you or not!)

Dear Cousins,

As the Summer season is upon us, those of us with even just a drop of Scottish blood start looking for Highland Games to attend. There is nothing like the live sound of the massed pipes and drums! The many games that are available across Canada show that the blood is strong.
The clans in Scotland gelled into existence hundreds of years ago, and in the case of the Munros, the clan had been established long before we migrated across to the Highlands of Scotland from Northern Ireland in the early 12th century. However, the Munro Clan has survived and thrives today around the world.
Clan Munro Canada and Clan Munro USA are holding a joint Gathering over Labour Day weekend in Halifax, NS this year and that is only a little over two months away! I am looking forward to participating in this Gathering, to meeting our Canadian members and our fellow Munros from the United States. Further details about the Gathering are elsewhere in this newsletter. We hope that many of you will join us in Halifax.
In closing, we must be grateful for each day that life gives us. And every effort we can make to be more compassionate with one another, kinder to the environment and sweeter to ourselves will bring rewards that are beyond measure. May you all enjoy the happiness that time grants us.

Slainte!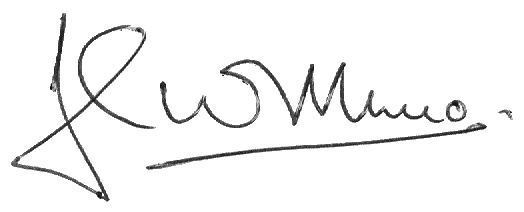 © The Clan Munro Association of Canada