Slàinte maith, h-uile latha, na chi 'snach fhaic!
(Good health everyday, whether I see you or not!)

Dear Cousins,

I hope you and your families are well and maintaining your happiness quotient as best you can during these challenging times.
As I write, it's the first day of Spring. I'm encouraged and my canny sense of optimism has taken a boost. I know that in parts of Canada, Ontario in particular, many cities are being forced into a Third Wave of anti-Covid measures. Around the world, folk are worried about the potential for blood clots, if you're lucky enough to be offered an Astra Zeneca jab, or jag, as it's referred to in Scotland. I had my AZ shot last month and suffered no real ill effects, apart from being a bit crankier than usual. If I was socialising, I'm pretty sure nobody would have noticed. Maybe I'm one of the lucky ones, but I have to say, having the jab does give you a bit more bounce in your step as the perceived risk of dying from the ill effects of the pandemic is reduced considerably.
My outlook has become so upbeat that I'm just about to book flights to Tuscany in early July. I've never celebrated Canada Day with vegetarians, but I figure if there's plenty of maple syrup involved, nobody will be complaining too much.
The health of the independence movement in Scotland has taken a knock as the scandal surrounding allegations of cover-ups and unlawful inflaming regarding the Alec Salmond sexual harassment case takes centre stage there. Mr Salmond is determined to clear his name beyond a mere court judgement, even at the expense of damaging the Scottish National Party.
On a cheerier note, as it's spring equinox, I thought I would look to The Scotsman for some traditional Scottish ways of welcoming spring.
"In Celtic mythology, the spring equinox - or Alban Eiler - was the day that night and day stood equal and the rare balance was seen as a powerful time for magic and nature.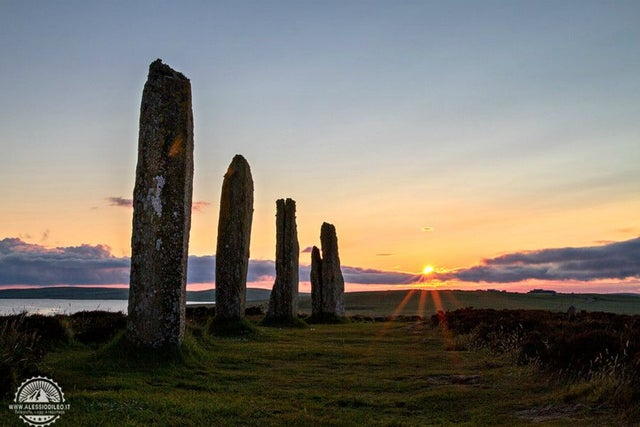 The Ring of Brodgar on Orkney where rituals are carried out every solstice to welcome spring. (Scotsman 20/03/2018)
1. Big Porridge Day:
In the Western Isles, a large dish of porridge made with butter and other good ingredients was tipped into the sea in the belief it would draw valuable seaweed ashore.
2. Saining Straw:
A wisp of straw - or sop seile in Gaelic - was used to deposit drops of water that had come into contact with silver or gold, such as a wedding ring, around the house. The ritual was thought to protect the house and its occupants from the evil eye.
3. A bride's bed:
Some regarded the first day of Spring as St Bride's Day, which fell on February 1. There are some accounts of a sheaf of oats being dressed in woman's clothes to mark the new season. Others have recalled a bed of birch twigs made by the servants of the house for their mistress. Once prepared, the women would shout "bride, bride, come in your bed is ready."
4. Vore Tullye - the Spring Struggle:
According to Orkney legend, the Vore Tullye was a fierce battle between the Sea Mither - the life giving summer sea - and Teran, the spirit of winter with the two clashing as one season gave way to the next.
The encounter is said to have lasted for weeks and manifested itself in devastating storms that churned the sea into a boiling froth, according to heritage and folklore site: OrkneyJar - The Heritage of the Orkney Islands
The Sea Mither would always win the battle, with Teran banished to the sea bed until the Autumnal Equinox, where he would rise and win supremacy once again.
(Scotsman 20/03/2018)
Finally, I was saddened to learn that Krishan Kamra, husband to Ardis and father to Kerri, passed away on January 22nd. For all of you who have lost friends or relatives, I convey my deepest sympathies.
Keep you and yours as safe and happy as you can,

Yours Aye,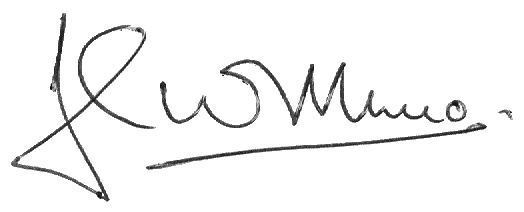 © The Clan Munro Association of Canada